Are you spending time on your home design and feeling unsure and lost?
Don't go it alone. Fast-track your design with the right tools and know-how.
JOIN NOW FOR ONLY $890
NO EXPIRY ON YOUR COURSE ACCESS
MOVE THROUGH IT AT YOUR OWN PACE
If you're designing your future family home, how can you be sure the design you're creating will result in a home you always love?
Many homeowners tell me their greatest fear is simply 'stuffing it up'.
Whether renovating or building new, many homeowners find the design process exciting AND stressful.
With all the ideas and inspiration, (and whoever you're working with), it can be difficult to design and commit to a floor plan and know confidently that it will create the home you dream of.
You've got lots of dreams, a list of wants and needs, and a very full Pinterest board of inspiration ... but the challenge still exists.
How do you turn all of it into a home design that you know will work for your family, feel great over the long-term, and be a place you love to live?
And not miss anything, or make choices that cause frustration and regret (as well as feel like wasted money).
Hello, it's Amelia Lee here from Undercover Architect!
It can feel like there is SO MUCH at stake when designing your home.
And that's because you know, deep down, that the design is where your future lifestyle gets created. Those drawings are where the magic happens, or the mistakes are all made.
Getting it right in your home design can feel super nerve-wracking.
The struggle is real - and usually happens for one of these reasons ...
And so homeowners get stuck. Fearful they'll never really be certain that the design will truly work for them.
As an architect, I've been designing family homes for over 25 years now. Hundreds (and hundreds) of them. Including 3 of my own for our family. Plus a fair few relatives as well.
(You can't stuff those up - you'll never hear the end of it LOL).
I've also lived in 16 different houses ... and as an award-winning architect, a mum, and a serial renovator, I've know there are key elements to every successful family home design.
My boutique design business, Design by Amelia Lee, was always fully booked months (and months) in advance, with my design services starting at $18,000 for Design Concepts only.
Now, I no longer work 1:1 with clients on the design of their home.
I know many are often disappointed by this, as you still want the "Amelia Lee" way of home design! I created this online program to help give you access to my knowledge and methods.
In my many (many) years of designing homes, I've seen what happens when homeowners really understand how to create a home that works.
One that delivers the lifestyle you might be dreaming of ... a comfortable, welcoming and relaxing home your family loves to live in.
And that's why I'm SO EXCITED about this online program! It's my ...
Want to learn how to get your design right (and fast)?
This online program is the key to knowing how to get it right in the floor plan of your future family home.
I've designed "Home Design Masterclass" to provide you with the 'how to' of floor plan design ... as well as my own work and examples to help fast-start your own design.
Whether you are ...
# starting your design soon
# tinkering yourself by DIY-ing your design
# working with a draftsperson, or directly with a builder on your design
# having a building designer or architect create your design
You will learn what your home needs to work for you, and what my methods are to design a floor plan that creates a fantastic home ... in a fun and fast way (so you can move forward confidently with your floor plan sorted!)
An essential course to make sure you are informed and can be more in control of the house design.
Would highly recommend for anyone doing a new build or reno(vation).
MY HOME DESIGN MASTERCLASS IS OFFERED AS
A COURSE-ONLY MEMBERSHIP
Home Design Masterclass is a comprehensive 'how-to' online course in home design. Move at your own pace, your access doesn't expire. So you can dive in, learn, review and revisit as needed.
The online course is your fast-track learning experience. If you're simply looking for the tools, know-how and education to guide your design process, this will give you confidence in the results.
So before you attack your home design unguided and blindly (#stressful) ...
And get stuck, go in circles and feel frustrated ... plus argue with your partner!
Learn home design from me, the way I've been doing it for over 25 years.
AND SO THIS IS WHY I'M OFFERING THIS SPECIAL ACCESS TO A COURSE-ONLY VERSION OF HOME DESIGN MASTERCLASS
So, here is what's inside the online program ...
teaching you (room-by-room, space-by-space) what you need to know to make your floor plan seriously sing as a beautiful family home.
to set you up for your home design in the best way possible, with industry insider tricks and tools to fast-track your floor plan creation.
to fix your design, show you better alternatives and ultimately give you certainty (from my vast experience) that your design will work.
Let's dive into the detail of ...
INSIDE HOME DESIGN MASTERCLASS, I TEACH YOU MY OWN DESIGN SECRETS IN THE WAY I APPROACH THE DESIGN FOR A FANTASTIC FAMILY HOME.
THIS IS WHAT WE COVER ...
MASTER-PLANNING + MUD-MAPPING
The first place to start in a home design (whether renovating or building new) is to analyse the site, study the best overall layout, and keep things loose and conceptual. This helps establish the best position and arrangements, before diving into the room-by-room design.
Starting here will mean you make the most of your home and land, and also create a light-filled home that suits your site. It's the best way to create a custom, unique design for your home. And it's how I start every design, regardless of location, budget or client's wishes. I'll reveal my techniques and what to consider for your specific home.
In our second module, I'll be teaching you about how to get it right in your living spaces, kitchen and dining area. We'll also look at your alfresco, deck or outdoor room. Given these are the spaces you'll spend the majority of your life in your home, it's essential for any family home that these are functional, comfortable and relaxing.
I'll include recommended dimensions at a major and detail level, my preferred kitchen arrangement, what NOT to do in the design of these areas, and key things to focus on for your design to work (plus where you can save money if your budget needs it).
Our second module (and week) will be all about bedrooms and bathrooms: Family homes can end up with a lot of bathrooms - and they're cost-intensive areas. Kids' bedrooms especially need to handle the changing demands of babies, through to teenagers (and beyond). And your master suite ... well, it seems to be the only 'adult' zone in the home! There's also studies and guest rooms.
We'll look at layout recommendations, what to avoid, the dimensions to get right, and how to build in the long-term flexibility you need.
We may think the kitchen is one of our hardest working home zones. However there are other spaces and rooms in your house you definitely need to get right for functional family life. These include any stairs, your laundry and mudroom, your garage and your entry.
They're the less glamorous zones, but if they don't work, they will drive you batty … so we'll dive into how to size them, connect them with your home, hide away the mess, and make them super functional overall.
Whilst Home Design Masterclass focusses mainly about getting your floor plan design sorted, we live in 3 dimensions. So I want to help you understand how to achieve great feeling spaces in your home.
There's some tricks and strategies to use to really lift the experience of a home, without blowing your budget on high-end features. I'll help you think about your home 'in section' as an architect does. I'll teach you about how to consider volume and light in your spaces, and we'll also look at your ceilings so you don't forget the impact they can have on your design.
In our Module 6, I'll touch on roofscapes and elevations. This will be a study of how to think about the structure of your roof design, and the ways to consider the outside appearance of your home.
We'll be considering a lot of this as we travel through the other modules as well, so this is really an opportunity to round our learning off, and come full circle on our floor plan designs.
PLUS I INCLUDE SOME EXCLUSIVE BONUSES TO TOTALLY ACCELERATE YOUR FLOOR PLAN DESIGN EXPERIENCE
I provide some pre-course prep. These short videos will help you be sure you're working from the right foundations and you've got the fundamentals right.
Design Guides and Tools to assist you with having the checklists you need to guide your design, or audit the one you already have created (either by yourself or with a designer). 
This is a SUPER EXCITING BONUS (in fact, some members have told me they've joined just for this Bonus!)
This is MY PLAN BOOK … This is an e-book with almost 50 projects, and 500 pages of my own designs. New Home and Reno designs to inspire and inform you.
Now … you can't simply go and use one of the floor plans completely (copyright and all that). However, I know that homeowners love looking at how I've solved problems, or to borrow a specific arrangement of a master suite for example, or a family bathroom, or the living / kitchen / dining area.
It's hard to put a value on this … it literally contains hundreds of thousands of dollars of design work, on millions and millions of dollars worth of property.
Lastly ... this bonus is all about CREATING YOUR DESIGN STRATEGY.
Before you begin designing your new home or renovation, it's important to know that there are countless ways to design your home. The same brief, or wishlist, can generate a huge range of options. And all those options will have different implications on the cost and time your project takes. The key to choosing the best option to begin your design process with, involves understanding Design Strategy.
For both new builds and renovations, the steps you take in you choose to begin your design ... they're critical for managing costs, stress levels, and getting bang for buck.
I didn't realise how 'differently' I did things as a designer ... until I saw how many designs don't begin this way. So, I teach you how to create your Design Strategy in BONUS 4.
For the small outlay of money, doing Masterclass could potentially save you lots of money and get you a house that feels great to live in.
Some essentials to know about ...
YOU will be creating design drawings
This program is focussed on getting your floor plan design right ... not creating approval or construction drawings.
The way you've most likely been approaching your home design may be limiting what's possible for your future lifestyle. You'll learn a totally different way to design.
The tips and knowledge I share include dimension recommendations, strategies to help you put the rooms you want together into an overall 3D design, and how to make the most of your site and its conditions. Plus loads (loads) more! 
Most members work in an app, and some work by hand ... and create the design of their future home with my architectural know-how and guidance. 
And some simply join to enable them to be better, more informed clients as they collaboratively work with their designer to create their new home or renovation design.
A member's renovation design, optimising their existing home
This is a stand-alone, DIY Course to next-level your design skills
The course has been built to enable you to start - and progress - your own design. As a standalone course, there is no live support, and this is DIY learning.
In my experience, homeowners can be incredibly clever and savvy about their home designs once they have the right knowledge and tools. With the guidance of Home Design Masterclass, you can totally next-level your design skills.
A member's new home design for their compact home
This is an architect's guide to designing, extracted from 25 years industry experience in hundreds (and hundreds) of family homes.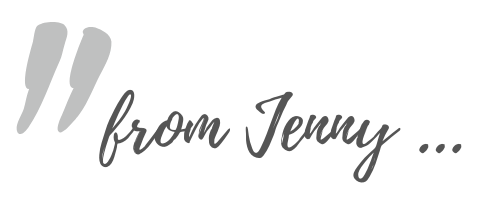 Amelia has excellent knowledge of what works and doesn't work in house design and why. She has really well thought out design tips to make a house feel spacious while being compact.
Amelia really knows her stuff! Which is delivered in a really friendly, simple, easy to understand and honest way.
We are still in the fairly early stages but we are confident that our new home will be very functional and efficient as a result, and a home that is really "us".
YOUR FUTURE HOME IS WAITING FOR YOU INSIDE ...
ARE YOU READY TO MAKE YOUR FLOOR PLAN DESIGN GREAT?
This program will not only teach you the specific characteristics that ensure your home will feel great and work over the long-term ...
You'll also see examples and ideas about how to make your own floor plans fantastic.
Here's how to get your floor plan design started, and join ...
LEARN FROM MY EXPERIENCE, TIPS + KNOW-HOW
TO GET IT RIGHT IN YOUR HOME DESIGN
READY TO DIY YOUR DESIGN WITH THE COURSE-ONLY OPTION? HERE'S WHAT YOU GET ...
HOME DESIGN MASTERCLASS IS VALUED AT OVER $9,000



And if yours isn't below, please send an email to [email protected] with your questions, and we'll get back to you in a jiffy!
It's a great course for people who want to be involved in their design and have an understanding of why an architect has designed something a particular way.
The course content is almost like having a checklist to benchmark your design against to make your rooms and spaces the best they can be.
JOIN THE ONLINE COURSE
AND GET YOUR FLOOR PLAN DESIGNING UNDERWAY!
As a wife, and mum to 3 young kids, and as an architect and serial renovator, I know the right home design can simplify your life, and be great for your family – now and always.
And I know also how nerve-wracking it can be to get your new home or reno built, especially when you've never done it before.
With experience in over 250 projects, I share knowledge and experience from over 25 years in the industry. A big range of budgets, and all types of homes, sites and families.
I've learnt the lessons, so you don't have to make the mistakes. Mistakes that can cost time, money and cause mountains of stress as you create your future home.
My goal is to simplify your project, and help you feel confident and informed as you enjoy the process of building or renovating that home you're dreaming of.
For Course Enrolment Terms and Conditions, please head here. Copyright to Undercover Architect 2014-2023.