JOIN 'THE WELCOME HOME COURSE' - AND CHANGE THE WAY YOU BUILD OR REMODEL YOUR FAMILY HOME.
The biggest fears we hear from homeowners planning to build or remodel are ... the expensive mistakes; the time, stress and confusion; and ending up with home they don't love.
DID YOU KNOW THAT MOST FIRST TIME HOME BUILDERS AND REMODELERS ...
Assume some level of disaster is inevitable in their project?
Are resigned to thinking the whole process will be a negative experience?
Gear themselves up for their project as if they're going into battle?
It doesn't have to be this way. In fact, it shouldn't be this way.
When someone designs and builds their ideal home, it can be life-changing. Coming home to a house that works for you, and your lifestyle, is what's actually possible for you.
Building or remodeling is not something you do very often, so let us show you how to get it right, and welcome you to your new or transformed home.
We can help you have an exciting building or remodeling process that's also rewarding. One that's worth the investment of time, money and effort.
Introducing
'The Welcome Home Course'
AN ONLINE COURSE TO CHANGE THE WAY YOU BUILD OR REMODEL YOUR HOME
SO YOU'RE CONFIDENT, THE PROCESS IS SIMPLE AND ENJOYABLE, AND YOUR FINISHED HOME FEELS FANTASTIC.
When it comes to remodeling or building our family home, you don't know what you don't know. And despite best intentions, and even after months (sometimes years!) of planning, homeowners will race at it with impatience, nerves and urgency.
This can mean finding out far too late about serious mistakes, extra costs and frustrating decisions you'll regret.
You, as the homeowner, are the key to your project's success. 
And what you need, in order to be confident and in control, is the know-how, tools and guidance to take the right steps so you reach that beautiful home you're dreaming of. (Watch the video for more help on this!)
And that's exactly why we created The Welcome Home Course.
"You CANNOT renovate or build without first doing the course with UA!  The mistakes that you will avoid will save you tens of thousands $!!"  - Lisa
I'm Amelia Lee, from Undercover Architect.
As an award-winning Australian architect with over 20 years of industry experience, I've worked with homeowners in their building and remodeling projects (over 250 individual properties including 3 of my own). And I've seen A LOT of horror stories, disaster and dodgy builders in this industry.
I've also seen what a wonderful and rewarding experience a remodel or build can be ... when the owners have the knowledge and tools they need to take control of their project.
I'm on a mission to change remodeling and building for every homeowner. And so, I've developed a simple, tested, step-by-step system that empowers homeowners to get to their fantastic, finished home, saving time, money and stress. Wherever you're located, and whoever you're working with.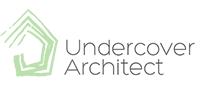 And joining me is Eric Reinholdt, from 30X40 DESIGN.WORKSHOP.
Eric is an award-winning architect and founder of 30X40, a Maine based residential architecture practice. He has more than 20 years of industry experience working on projects across the United States. He works closely with homeowners, supporting them through the entire experience of designing and building their homes so they're confident and excited about the process as well as the outcome.
As a thought leader in the architectural community, Eric has authored two books and created one of the most popular architecture focused YouTube channels online with 245K+ subscribers and over 10 million video views. He's made it his mission to educate professionals in the industry and close the knowledge gap between homeowners and their team.
"I highly recommend this to anyone who is about to remodel / build. 
I came away with clear action steps for each part of the build. This knowledge has empowered me and given me direction as to what needs to be done next.
I was grateful for the valuable handouts and forms that will assist us in the crucial planning stage.

I believe this has enabled me to navigate the myriad of questions and options that lay ahead of us."  - Jenny
Building or remodeling your family home ...
Perhaps you're worried about ...
Being taken advantage of because you don't really know what you're doing, or what you might be missing along the way
Wasting money on design ideas, products and choices you're not sure will work, or that you'll regret
Unknowingly choosing a terrible contractor who, in the end, leaves you with a defective house and thousands of dollars out of pocket
The whole process taking forever, and stealing far too much time from your already busy life
Living with the stress, chaos and big $$ bills whilst waiting for your new home or remodel to be finished
Want this experience instead?
Finding a reliable, great quality team of professionals who will support and guide you through the whole process
Having the knowledge and confidence to know which areas to allocate your budget to
Being armed with the tools you need to spot red flags before they turn into massive cost and time overruns, or cause big headaches
Developing a strong relationship with a contractor you trust, who will keep your project on budget and time
Moving into a beautiful quality home that feels great, and you feel great in - that truly works for you and your family!
Remodeling or building your home CAN be enjoyable and worthwhile.
And we're both passionate about sharing our knowledge and expertise to improve your experience and future home.
SO WHAT IS "THE WELCOME HOME COURSE" ALL ABOUT?
The motivation for creating this course was simple.
Building or remodeling your family home is a unique opportunity to create a home that really works for you.
And far too many homeowners get it wrong.
Overspend, suffer drama and heartaches, and endure horrible experiences and treatment from industry professionals.
As with every industry, there are those that are great at what they do - and those that are terrible. That's unavoidable.
What is avoidable? Well, that's where you come in.
When you educate yourself ... you can then know how to avoid the sharks and cowboys. And see the red flags before they ruin your experience, your finances and your home.
And that's where 'The Welcome Home Course' comes in ... to educate you. To be your secret ally and empower you with the tools and knowledge you need.
'The Welcome Home Course' is designed on the system I've followed during my own, and my clients', remodeling and building projects. It's a framework for your journey from start to finish.
Eric and I invite you into the studio, as we share our wealth of industry expertise and insider experience ... so YOU know what you need to know to get it right as you build or remodel your family home.
Wouldn't it be amazing ...
To start your build or remodel feeling confident it will achieve the goals you have for your home and lifestyle?
To be an informed homeowner, able to drive your project and work effectively with your team to get great results from them for your home?
To have a clear action plan for the steps you need to take to save yourself time, money and stress as you build or remodel?
For the biggest investment you're most likely to make in your life to be worth every cent?
For the whole process to result in a functional, beautiful home that feels great, and is a relaxing haven for you and your family?
What if you could actually know, BEFORE you invest time, money and energy in your project … that you'll get what you're paying for, and reach the home you're dreaming of?
IF YOU SAID 'YES' TO THE ABOVE QUESTIONS,
THE 'WELCOME HOME COURSE' CAN GET YOU THERE.
Hundreds of homeowners have learnt this proven step-by-step system to build or remodel their family home. Here are a few of their stories ...
Like many homeowners, Tim's first step was to get some design concepts done by a professional. But they weren't what they anticipated, and things got stuck. Delayed by indecision, unsure of the best next steps.
Tim said "I don't want another year of inaction. I want make design decisions on what we currently have, learn what not to do, the team of people I need to engage and the ones I don't, and learn more about the process ... so we aren't stung from people in the industry."
"I just have to say I'm blown away with the information you provide. I've been binge watching and reading as much as I can for the past 2 days.
"I've been spinning around and around in circles on what to do, and this course has helped me break away from that cycle and arm me with more information and process to follow in a structured way.
It's opened my eyes to things I simply did not know." ... Tim
Trina was at the very beginning of her process, and planning a new home. She said, "I wanted to learn about creating a great floor plan that works for our family. I needed a push to get started because it feels overwhelming doing it on our own. Also, I hoped to learn what questions to ask to the architect and how to communicate well with the people who are building our house."
"This course gives you confidence as you go into your project. It helps you to be better prepared to ask questions to the right professionals and will hopefully save you time, money (and disappointment) in the long run - be that picking the right people, getting the floor plan that works for you, asking the right questions, and being prepared as to the whole process." ... Trina
Jea had specific reasons for joining. She said, "I am a planner and I take a long time to make decisions. I want to have all of my ducks in a row before I hire an architect so I am not blind-sided by lots of new information and options. I need time to mull things over before I make decisions, and I don't want to hold up the project once it has begun. I also don't want to make quick decisions that I then regret. I like to know all of my options, think about them all, visualize, keep thinking, visualize some more, then decide."
"Thank you for sharing your experience; your talents; and your kind, compassionate, patient, and authentic personality. You are making a positive contribution not only to your field but to the online world in general. It's been a great experience." ... Jea
Here's what you get when you sign up to The Welcome Home Course
The Welcome Home Course is mobile responsive, and able to be viewed on desktop, laptop and mobile tablets and phones.
With downloadable transcripts and audio files, you can listen, read and watch on the go.
Step by step videos highlight mistakes to avoid, and expert tips to save headaches and money in your project.
Downloadable PDF resources, checklists and toolkits so you can plan your future home confidently.
Extra resources to help you create a home that suits your unique location and saves you money long-term.
Here's what you'll be learning ...
MODULE 1 - BEFORE YOU BEGIN
So you're getting ready to start planning your build or remodel. Who do you call first? The designer or the builder? Do you need to contact your local authority? Should you discuss your plans with your neighbors? This Module takes you through the best steps you need to make before you get started, because how you start makes all the difference in where you end up!
MODULE 1 INCLUDES 6 VIDEOS + BONUS RESOURCES
Videos include: Research Your Local Rules | Set Your Goals | Understand the Process | Your Professional Team | Real Estate Research | Necessary Documentation
Bonus Resources include: What to ask your surveyor | Keeping clarity with all the decisions | How to find and audit potential designers | Demystifying the industry terminology | Understanding the process ... and more!
MODULE 2 - GETTING YOUR DESIGN RIGHT
This Module is all about having the right information, when you need it, so you can make informed decisions at the right time. Decisions that don't cost anymore, but strongly impact the way you live in, and love, your future home. Learn what makes and breaks a home, and how to talk to your team to get the results you want.
MODULE 2 INCLUDES 7 VIDEOS + BONUS RESOURCES
Videos include: Strategies to Save You Money | Maximize Your Site's Assets | Getting Your Spaces Right | Creating Spaciousness | How to Write Your Project Brief | Set Your Budget | Contingencies
Bonus Resources include: Understanding your location's specific needs so you save money | How to add value to your project at no extra cost | Getting on the same page as your partner | Creating a low cost home ... and more!
MODULE 3 - BEFORE YOU BUILD
In this Module, we'll teach you the essential steps to take to finalize your design before you commence construction. This Module gives you the power to create an efficient and stress-free site. You'll be itching to get your construction process started, but if you miss these steps, you miss the opportunity to help things run smoothly during your build.
MODULE 3 INCLUDES 6 VIDEOS + BONUS RESOURCES
Videos include: Natural Light | Electrical Light + Power | Drawings You'll Need | Getting Estimates | Building Permits | DIY vs. Outsourcing
Bonus Resources include: My recommended room sizes and design | Information on your lighting and power layout | Resources and tools to be your own designer | How to plan the perfectly sized spaces | ... and more!
MODULE 4 - GETTING IT BUILT
This Module teaches you key skills you need to be involved during construction, stay on budget, keep on schedule and save yourself a world of stress. In this Module, we teach you how to choose your contractor and work with them confidently. And you also learn how to spend (and save) your budget as you watch your home dreams come to reality on site.
MODULE 4 INCLUDES 7 VIDEOS + BONUS RESOURCES
Videos include: Your Construction Team | Choosing a Contractor | Choosing Subcontractors | Contracts + Site Management | Sourcing Materials + Products | Spending + Saving Your Budget | Maintaining Progress (+ Sanity)
Bonus Resources include: Your Interview template for contractors | My own budget-saving key tips and strategies | Managing your risk with your contract | Keeping site communication on track | ... and more!
EXTRA RESOURCES - YOUR LOCATION
The United States is a big place, with a huge range of variety in climate and local conditions from State to State. This section of The Welcome Home Course will teach you critical information needed to understand how to design for your locality, weather and conditions.
When you know this information, you can design a home that protects and shelters you, and lowers its heating and cooling costs as well. These decisions can be made early, often at no extra cost, and can make a significant difference in the performance, functionality and feel of your home.
As well as downloadable checklists, cheatsheets, guides and worksheets to help you be ready, and get it right, in your remodel or new build!
There are specific areas and decisions I've seen countless homeowners be really challenged by. This can cause uncertainty, a lack of confidence, overspending ... and ultimately cause huge delays and stress in projects as these homeowners struggle to move forward.
And so 'The Welcome Home Course' includes a series of downloadable PDF resources I've created and tailored for you. Hundreds of homeowners have used these resources, and loved the guided support as they plan and execute their project.
The complete toolkit (of which you can see a small selection) will help you have confidence as prepare for your project, choose your team and plan your design. And as you navigate the remodeling and building journey, these resources will also support you along the way.
On joining, you'll get immediate access to Module 1 Steps + Bonus Resources.
And each week (for 3 more weeks), a new Module will be released to you, with 'Your Location' section accessible in Week 3.
There's no urgency to race through, as your access to 'The Welcome Home Course' doesn't expire. Relax, dive in, learn at your own pace, and navigate your project with confidence.
Are you hesitating because you feel like you need to save all your pennies to put into your finished home?
Let me ask you this then ... Want to blow your budget?
And suffer huge time overruns during your project?
Or start construction on a new home or remodel design you're not really sure will deliver the home you're dreaming of?
Working with a team of people you feel on guard with, don't entirely trust or feel they listen to you?
Or be surprised and overwhelmed constantly, running around last-minute and making choices under pressure?
No, I didn't think so.
When you make mistakes in your remodel or building project, it's rarely hundreds of dollars. More often, it's thousands, tens-of-thousands or even hundreds-of-thousands of dollars of cost overruns. Not to mention the stress, heartache, embarrassment and frustration.
If you've never done this before, you're not going to know (until it's too late) how to avoid these mistakes. Investing a tiny fraction of your project budget in getting educated is a fantastic way to protect yourself, and be prepared for this exciting journey.
The Welcome Home Course gives you unique access to invaluable expert insight from over 4 decades of experience in hundreds of different projects.
What others say about Undercover Architect's step-by-step system ...
"Amelia Lee - you've created such a welcoming, unique and accessible space for people to tap into your wealth of experience, and a host of other professionals, at a time when we feel confused, vulnerable and nervous! Thank you so much."
LAURA
"A huge thank you for the amount of resource you have supplied. It provides a wonderful grounding in the process and design ideas, and helps enormously with starting the ball rolling"
DIANNE
"Thank you so much! Mel and I thoroughly enjoyed this - it was packed with information that provided us with further clarity as to the team we need to establish to create our family's "forever" home ... we got much more out of it than our initial positive expectations!"
NIGEL AND MEL
"I'm feeling so much better about the process and these plans now - your floor plan review has been enormously appreciated and such a wonderful aspect of this program. Thank you, thank you, thank you!!"
LYDIA
"With your valuable insights and information, you gave me the confidence to ask better questions of our team of professionals. Your summary pages, including Spending (and saving) your budget, is my "go-to" for inspiration on a weekly basis."
MELANIE
"With the paperwork presented and questions put forward, they asked what part of the industry I worked in LOL. The great start is all thanks to our not-so-secret Ally!"
BRONWYN

Have a pressing question you need answered before joining "The Welcome Home Course"?
If yours isn't below, please email me on [email protected] with your questions – I'll be happy to respond!
Let's start with the most obvious ... Amelia, you're Australian, and I'm American - will this information be applicable to me?
Absolutely! I've had Americans sign up for my other Australian-based courses, so I decided to partner with Eric to create a course specifically for USA residents.
Consider me your secret ally ... as an experienced professional, I interrogated, researched and analyzed the way remodeling and building works (and doesn't work) in the USA to uncover exactly what you need to know to get it right.
This, combined with Eric's extensive, USA-based experience, means you can access a proven system that is specifically tailored for remodeling and building in the USA.
I really want to do this course, but shouldn't I be saving this money for my actual project? 
It can seem like you need to save every dollar you have for your actual project, rather than on preparing for it. However, the trap in that is that you don't know what you don't know, and can get lost very quickly down an expensive rabbit hole that's difficult and costly to get yourself out of.
We created The Welcome Home Course because we see homeowners, time and time again, not knowing how or where to best invest their hard-earned dollars in remodeling or building.
This course is about saving you time, money and stress, and it can save you thousands, if not tens of thousands of dollars. Members tell us over and over that their investment in the course has saved them significantly in their projects.
I'm working with a designer – do I need to know this information?
Previous members have found that doing this program helps them be better clients. More confident, feel more in control and able to create better working relationships with their chosen professionals.
It's also helped them choose their team more effectively (and save wasted energy with the wrong team members, and avoid the poor performers!)
If you want to drive your project (rather than it drive you), this course will give you the tools and knowledge to do so.
Won't my contractor take care of most of these things?
Many homeowners make the mistake of thinking their contractor is their Project Manager too. It's not the case. The contractor is their own Project Manager - but they may not always do it the way you want.
This course gives you the tools to put yourself in control, be savvy about how you operate, and be sure you're getting what you paid for (and what you want).
And it will help you avoid hiring the dodgy contractor who will cost far more than you planned, and even leave your project unfinished.
If I'm not starting my project for a while yet, is it too soon to do this course?
Knowing this information NOW, will save you so much time, money and drama from here on in.
It means you can be productive in your research and your conversations, and you're 'getting ready' before you start.
AND it will mean when you do start, it will go much faster and more simply overall.
For you, now is exactly the right time to do this course. So many homeowners say to us "I wish I knew then what I know now!!" You can. No one ever regrets learning great information too early!
I listen to all your podcasts / read all your blogs / follow your YouTube channel … how is this different?
Whilst our podcasts and blogs are super helpful, they're not tailored to you and your project. And they're not providing you with a step-by-step framework you can implement in your remodel or new build.
This is the fastest, simplest and most affordable way to map out your project - and tap into extensive professional experience in an accessible way.
My husband doesn't want to spend money on this …
Previous members love that this information is delivered by an impartial professional.
We find that couples are often having arguments and stalemates - or even just feeling rushed into the whole thing - because how differently each of them often handle this process.
And so, our help often mediates what's going on, provides a framework for productive discussion, and helps couples move forward on their projects faster and with less angst.
What happens once I join?
Once you make your course purchase, you'll receive an email with your personal login and password. You'll have immediate access to the 'Start Here' and 'Introduction' section of the course, and Module 1. Each week, you'll receive further access to Modules 2 to 4, and in Week 3, you'll also have access to the 'Your Location' section.
We'll send you a weekly email to remind you to jump into the course and learn the latest Module.
What happens if I don't like it?
We've had such amazing feedback for this step-by-step system, we don't think this will be the case ... but I want you to feel confident about making this investment in your home and your future, which is why I offer a complete money-back guarantee.
If you're not satisfied with this product, simply let us know within 7 days of your purchase.
(We do ask that you send through work from three of the Module 1 Action Tips and Step #2 worksheet with your email, so that we know you gave the course a shot and we will deduct a 10% admin fee.)
How much time will the course take?
 The course is structured into 4 Modules, each with 6 – 7 videos (ranging 4 mins – 12 mins in length). Each video has a full transcript and downloadable audio as well, so you can read or listen on the go.
Previous members binge each Module in one sitting, or alternatively, they use their commute or morning tea / lunch time to watch each Step's video. They've also told us that spending time doing this course buys them time back in their remodel or build.
This is about investing a little time now, to save you loads later. If you're too busy to do this course, then we recommend you find a Project Manager or full services Architect to support you in your remodel or new build … because it will be incredibly time-consuming by comparison!
When do I need to finish the course by?
We know that, even with the best intentions, life gets in the way of your remodeling or building plans.
The Welcome Home Course is yours to access without a time limit. You can login and keep learning and accessing the content and resources for as long as you need.
This enables you to learn and prepare for your project, understanding the overall step-by-step process. And then, as you travel along your project journey, you can use the resources and tools to navigate each step confidently.
Don't delay getting ready for your remodel or new build.
Your future home is waiting for you!
Undercover Architect has been featured in ...
As a wife, and mum to 3 young kids, and as an architect and serial renovator, I know the right home design can simplify your life, and be great for your family – now and always.
I also know personally the stress, frustration, satisfaction and joy of building and renovating your home – whilst juggling the busy demands of family life.
Over the last twenty (plus!) years, I've trained professionally, and built extensive experience through countless projects – clients' and my own.
I've learnt the lessons, so you don't have to make the mistakes. Mistakes that can cost time, money and cause mountains of stress as you create your future home.
My goal is to simplify your project, and help you transform your home so it makes your life better – whatever your dreams, location or budget. I can't wait to support and guide you!
JOIN 'THE WELCOME HOME COURSE' - AND CHANGE THE WAY YOU BUILD OR REMODEL YOUR FAMILY HOME.
For Course Enrolment Terms and Conditions, please head here. Copyright to Undercover Architect 2018.