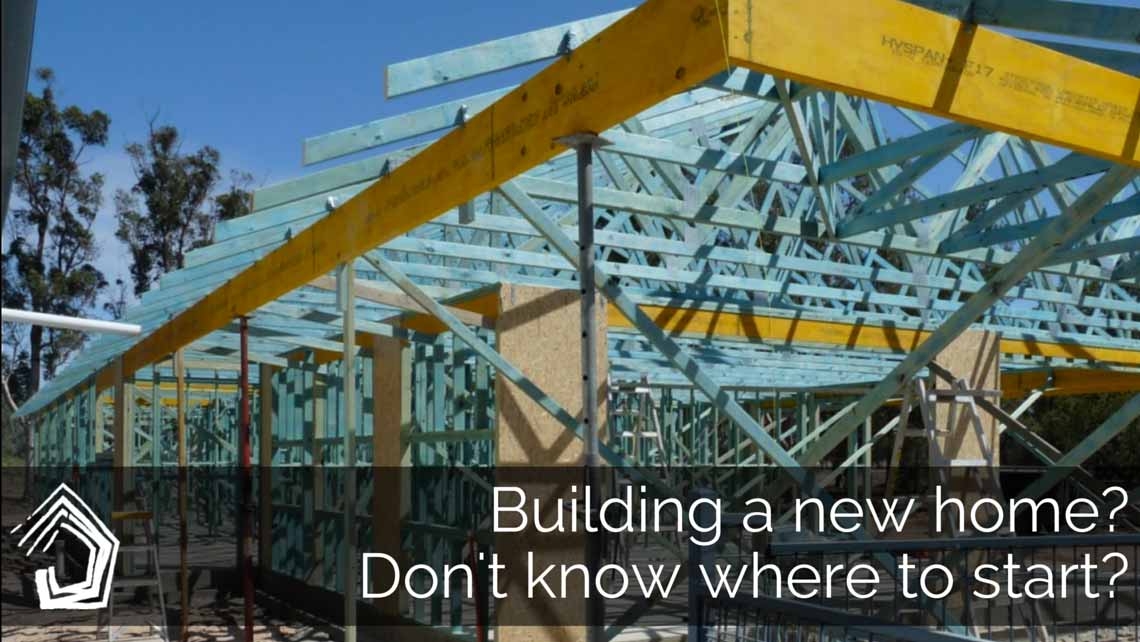 How much does it cost to build a new home?
When building a new home, it can feel like a world of options. How much will it cost? Which way should you do it? This blog will give you some answers.
This UA Community member sums it up with this question they sent me:
"My husband and I have a parcel of land we wish to build a family home on, however we are both so overwhelmed with the amount of options we don't even know where to begin.
I know I need help to design something if I want it to be in anyway sustainable, however I don't know who to go to?
Do I need an architect? Or will a draftsman do?
Friends have recommended a building company, who have said their draftsman can do the plans.
I'm just not sure if that's enough for the situation we have with the block facing the way it does (their block faces south to their outlook)?"
So what are the options available to you when building a new home?
These are the main ways you can approach your home build:
You can build off the plan:
This may be with a big builder who does a few thousand (at least) homes per year. Someone like Metricon or Stylemaster. There are several companies nationally who offer their designs off-the-plan that can be built on your land.
Alternatively, it may be with a smaller builder, who still has a catalogue of designs for you to choose from. They're homes they build regularly, and can possibly even show you other built versions of it.
You can work directly with a builder:
There are builders who either have draftspeople on staff, or as collaborators, who will draw up a home for you and your site – based on the builder's way of doing things, and your budget and needs.
You can work with a draftsperson, building designer or architect – and then choose a builder.
You can work through a design and documentation process with one of these types of professionals, to prepare drawings of your home. Then you can seek quotes from builders based on this design.
So which option is for you?
If you're starting out, these options can seem overwhelming – especially when you're not sure of the cost impact of each, or whether you'll get the home you're seeking.
And other challenges may exist. Perhaps you have a non-typical site – say a strangely shaped block with a few constraints on it (easements, or services, or protected vegetation). Or your site's orientation may not be north-to-rear, or your best view or outlook is in a direction other than north.
So how do you decide?
Ultimately it will be driven by your budget, and what you're seeking to build. However it's not your total budget that drives which option you can choose.
Rather than a total budget, I look at your budget as a $ rate per square metre. Because the total you want to spend is directly impacted by how much you want to build for that price – ie how much house you need or want to get for your budget.
When reviewing it as price per square metre, in my experience, there are basically three price points when it comes to building a home.
The three price-points
Under $1,500 per sqm
Most project homes are built for under $1,500 per square metre, dependent of course on the standard of fixtures and finishes you choose (and your extras).
There are some companies building their off-the-plan homes for as little as $700 per square metre – with low (but legal) ceilings, no eaves, and basic finishes and fixtures. In my opinion, these very low budget versions often built by investors are houses, not homes.
For a complete home with a driveway, light fittings, floor finishes, and the other things that actually make it liveable (but maybe not landscaping and fencing), I'd recommend budgeting $1,100 per square metre as a minimum.
To make this work, you'll need a flattish site, which faces north-to-rear, or east-to-rear. You'll ideally find a design that doesn't need any changes to it, as that's when the package price will rapidly increase. You'll also be speaking to specific builders who deliver a significant quantity of homes each year, as they have systems and processes that give them economies of scale. I call them 'volume builders'.
Custom design is possible at this price point for flat sites. (The Andersons home was $1,100 per square metre, and was a site-specific design custom designed by me, and delivered by a volume builder). It requires a strong collaboration between designer and builder.
Note that most homes you choose from a catalogue will only suit sites that face north-to-rear or east-to-rear. They'll have their living spaces arranged along the rear of the home, or along one side (and you can mirror the plan to get this side to the north).
$1,500 – $2,500 per sqm
This price point is where custom design becomes a little easier to accommodate, or if your site conditions and needs are a little different to the standard.
Of course, it will also depend on your location, and the type of materials you wish to build with, as well as the fixtures and finishes.
You'll still be looking for builders who build a lot of homes each year, and have systems and processes that give them efficiency and economy in their construction delivery.
One thing that impacts the cost of building a home is the floor-to-wall ratio. The most efficient floor-to-wall ratio is a cube. So a home that steps in and out, for example a courtyard, or U-shaped home, has a higher floor-to-wall ratio – and will come at a higher cost.
You may also be able to achieve this price per square metre if you're planning on being really involved, and innovative about sourcing materials, fixtures, finishes and taking on DIY. It's not for the faint-hearted or inexperienced though (and can cost considerably more long term than any savings you aim to make) so go in eyes-wide-open!
$2,500 per sqm plus
This is where custom design takes off, and builds in some flexibility for your finishes, fixtures and materials.
It's also where I find builders who do bespoke homes, and only build a few per year, generally price their construction at.
If you're wanting a truly bespoke home for your site, and to work through an extensive and thorough design process to get a unique and tailored outcome, then your price per square metre should be at this level (and over).
Some high-end homes will easily be at $4,000 per square metre plus, as the amount of steel and glass, earthworks and concrete construction can impact build costs. As your home design tips more into commercial methods of construction, your build price per square metre will increase. The higher the level of detail, the longer the construction time, the more control you want on the outcome, the more the rate per square metre.
So how big does your home need to be?
This will be determined by a few things:
the size of your site
your council's restrictions
your site's topography
your specific needs
A spacious, single storey, 4 bedroom family home with double car accommodation and 2 living spaces can start at 240m2 in size and go up from there.
A two storey home with the same number of rooms can usually be around 290m2, and increase from that point. (The Andersons home is 312m2 and includes a study/bed 5 and a study nook upstairs).
(These size recommendations come from my own work – you may find designs that suit you that are smaller. Please review designs with furniture drawn in them so you can properly assess how well they'll work!)
Review designs available online to compare sizes and square meterage. You'll start to get an understanding of how areas work, and how much you think you'll need.
It's really quite simple …
You want to save money? Build less. It IS possible to get a super compact AND super functioning home that can be built on a budget.
The magazines we read and the display homes we wander around are about seducing us to want more. And when we sacrifice design to meet our budget, it can come at a cost. There comes a point where you need to determine whether building more is a good thing – you may just be making your challenges and problems bigger if you're having to do it at lower quality to get it done.
Build less, build better. Bigger is NOT better. Design makes the difference. Quality over quantity will change your everyday live. Every time.
These blogs may also interest you …
Which comes first? Do you choose the house, or buy the block of land? Find out my thoughts here …
Want compact design that still works? Here's how to maximise living space on a small block of land – my tips here…